館長挨拶(Message from the Director)
館長挨拶(Message from the Director)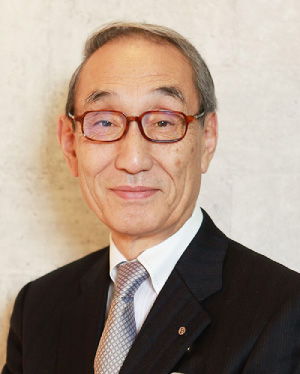 Yumeji, the Taisho Romance and his Hometown
Yumeji Art Museum Director Mitsunobu Kojima
Welcome to the Yumeji Art Museum's Homepage!

It is often said that Yumeji will forever remain new and fresh. He tried to depict in his art the poetry in his heart. I believe that no matter the era, his heart and spirit will resonate with people through his artwork.
Yumeji's picturesque hometown of Oku with its open fields and peaceful rural sceneries fostered and nurtured his art. At "Yumeji Birthplace Memorial Museum" you can still see in his childhood room, in the thatched roof house in which he lived until the age of 16, the name of his beloved sister that he wrote in the window frame when she left home to get married. By visiting these places, you will be able to experience for yourself Yumeji's spirit. This is without a doubt the spiritual home of the Yumeji Taisho Roman era, also known as Japan's Belle Epoque.
The women in Yumeji's paintings have big eyes with sorowful, uniquely long limbs and a soft S shaped line. He created numerous brand new designs, and he was also a poet and an illustrator. He tried to bring art into the everyday life of ordinary people by creating illustrations, book designs, envelopes, stationery, kimono collars and obi (kimono belt). He was a true trailblazer as an 'everyday life' designer. It is rare to find such a multi talented artist such as him.
The Yumeji Art Museum is only a short walk away from the Okayama Korakuen Garden that Yumeji once visited with his beloved Hikono. The Michelin Guide awarded one star to the museum and called Yumeji the 'Lautrec of Japan'. There is no doubt that Japan's largest collection of Yumeji's art will enthrall you. I hope that you will be able to feel the spirit that Yumeji tried to depict during your visit at Yumeji Art Museum and Yumeji's Childhood Home in Oku.